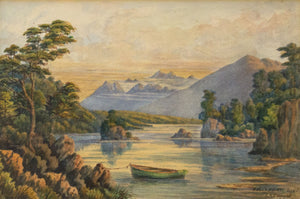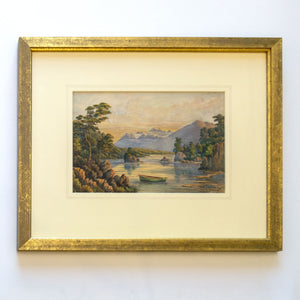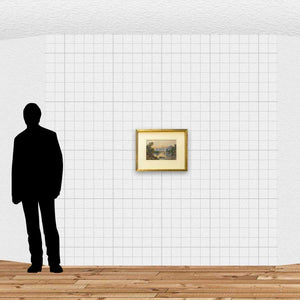 Listing Details
Born in Wellington to a significant legal family. His father, a judge, was posted to Dunedin where Chapman finished his education. He worked on the large family station at the Grampion Hills in Burke's Pass continuing to paint and regularly exhibiting with the Otago Arts Society. In 1888 he left New Zealand, with his family, moving to Melbourne. Here he worked full time as an artist regularly exhibiting. His work is held in significant collections in Australia and New Zealand including both the Hocken and Turnball Libraries.
Image Dimensions: 300mm W x 205mm H
Framing: Framed
Framed Dimensions: 515mm W x 432mm H

Want to see this work on the wall at your house? Send us an image of your blank wall and we can create a mockup of the work in situ.

We ship throughout New Zealand! If you are overseas, please contact us and we can negotiate shipping to wherever you are.

Members get 7 days exclusive access to purchase these works before they become available to everyone else.

Members can layby any work, over a period of up to 6 months. Get in touch with us now and we can discuss payment terms to suit your budget.