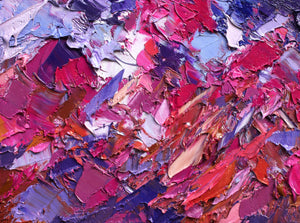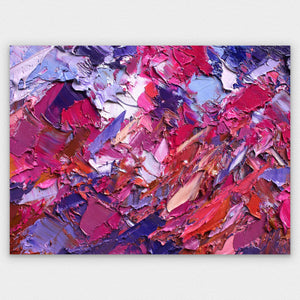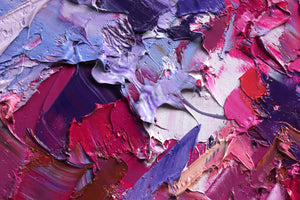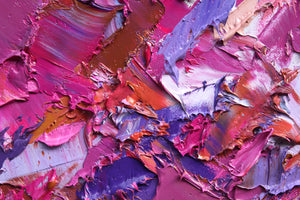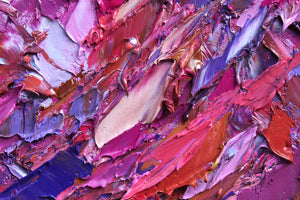 Listing Details
AN INTERIOR LIFE EXAMINED

"This new body of work signifies a closer examination of an interior life and all the ebbs and flows of energy that life brings. My emotions and sensations have become the subject which are subtle and transitory. This is why each painting has a different colour palette and paint treatment. When I look at these works, I feel different types of energy; some surge immediately to the surface while others are soft and reveal themselves slowly. I have always understood the world through emotional and physical sensations which is why I paint in this expressionist way. There have always been moments of abstraction in my work but now I feel compelled to bring my subjective response to the forefront. 
Ultimately, what I am trying to do is harness the paint in a way that is a direct transfer of my energy. Some paintings have happened purely in the moment while others are results of me trying to understand what it is that I am resisting.
Painting for me is really 'painting' when I am fully present and making decisions that are looking beyond what I think is possible."
In 2016, Zandbergen moved to London where she began to paint seriously while also working as an au-pair. Holly exhibited in four London exhibitions, most significantly, the National Open Art Competition at the Royal College of Art in London. At the prize giving, she was awarded the Best Young Artist Award, a prize value of £5,000. Soon after, she exhibited in the Columbia Threadneedle Prize at the Mall Galleries and Palazzo Strozzi in Florence.
Before leaving the UK, Holly gained gallery representation with the Rebecca Hossack gallery in London. Her debut solo show, I Sit In The Blue Of The Hills, opened in 2017 and since then, she has exhibited in art fairs such as Seattle, Toronto, New York and Hong Kong. Since moving to Christchurch in 2017, Zandbergen has predominantly exhibited with the Black Asterisk Gallery in Auckland, with whom her solo show, Compositions of Nature (2018) drew a positive review from art critic Michael Dunn of Art New Zealand. 
Image Dimensions: 400mm W x 300mm H

Framing: Unframed

Want to see this work on the wall at your house? Send us an image of your blank wall and we can create a mockup of the work in situ.

We ship throughout New Zealand! If you are overseas, please contact us and we can negotiate shipping to wherever you are.

Members get 7 days exclusive access to purchase these works before they become available to everyone else.

Members can layby any work, over a period of up to 6 months. Get in touch with us now and we can discuss payment terms to suit your budget.