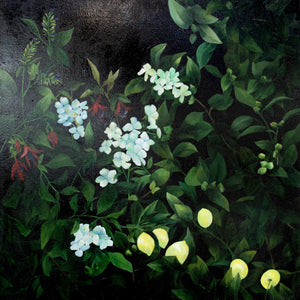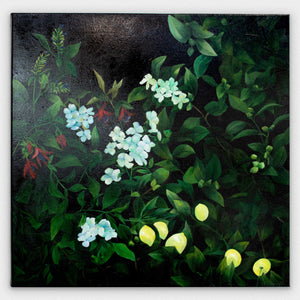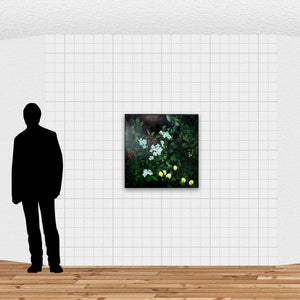 Listing Details
Still
Gill Hay
BA Art History ,Canterbury University
Diploma of Fine Arts (unfinished),Canterbury University.
I was first introduced to the smell of oil paint when I was 6 years old. My mother had decided that she would get my elder sister and my portraits painted. We had very little say in this. My sister Juliet was painted first by a Mrs Robertson, and it was deemed a success, so I was booked in. For me it remains one of the clearest childhood memories I have. Mrs Robertson had a large house on the banks of the Avon somewhere near the university and her studio was in what I remember as the attic. I would be dropped off and she would send me to pick nasturtiums down by the river as she had decided to paint me holding a bunch of flowers. I have no idea how many sittings there were but to be there watching her squeeze the paint out of these gooey tubes, with no lids, mixing these on a pallet with a knife just became something I really wanted to do too. It took a few years, but I did start painting with oils.
The inspiration for this show has been my fascination with objects; their uses, and how this becomes a story to tell. Part of my story goes back to the nasturtiums, and it just seemed somehow appropriate that they reappear in my paintings now. As happens gardens and garden cuttings did take over a bit.
Image Dimensions: 762mm W x 762mm H

Framing: Unframed

Want to see this work on the wall at your house? Send us an image of your blank wall and we can create a mockup of the work in situ.

We ship throughout New Zealand! If you are overseas, please contact us and we can negotiate shipping to wherever you are.

Members get 7 days exclusive access to purchase these works before they become available to everyone else.

Members can layby any work, over a period of up to 6 months. Get in touch with us now and we can discuss payment terms to suit your budget.