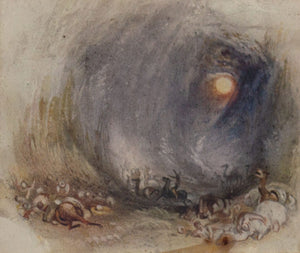 Listing Details
William Kinloch Sprott (1864-1893) Born in Dunedin, William Kinloch Sprott developed his interest in painting while living in Auckland. He discovered the work of Stanhope Forbes and the Newlyn School, an art colony in Cornwall, while travelling in England. Their ethos, with its emphasis on painting in a pure setting with natural light, greatly influenced his paintings.
Returning to New Zealand, Sprott studied at the Canterbury College School of Art from 1887 and later taught there. Dying at the age of 29, Sprott's painting career was tragically short.
Image Dimensions: 110mm W x 100mm H

Framing: Framed 
Framed Dimensions: 200mm W x 180mm H

Want to see this work on the wall at your house? Send us an image of your blank wall and we can create a mockup of the work in situ.

We ship throughout New Zealand! If you are overseas, please contact us and we can negotiate shipping to wherever you are.

Members get 7 days exclusive access to purchase these works before they become available to everyone else.

Members can layby any work, over a period of up to 6 months. Get in touch with us now and we can discuss payment terms to suit your budget.