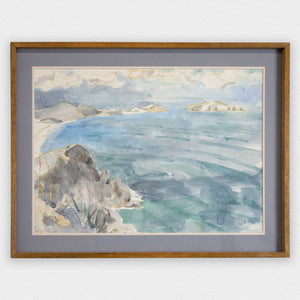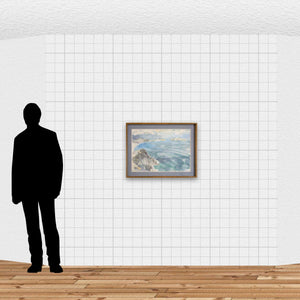 Listing Details
Olivia Spencer Bower (1905-82), was born in St Neots, Huntingdonshire, England, but emigrated to New Zealand with her family in 1920.
Olivia, encouraged from her early years by her mother, painter Rosa Dixon, pursued her artistic career seriously throughout her life. She established her reputation as one of New Zealand's most gifted practitioners of watercolour early in her career. During the nineteen-twenties and thirties, a period in which New Zealand women artists flourished, Olivia aligned herself with a circle of artists, which formed the basis for The Group and the New Zealand Artists' Society, including such other significant artists as Louise Henderson, Rita Angus, Evelyn Page, Rata Lovell-Smith, Flora Scales, Lois White and Doris Lusk.
She was one of the few women artists of her time who supported herself financially to pursue her painting career with professional purpose, and was a key modernist figure in the New Zealand art world during the mid twentieth century.
Image Dimensions: 575mm W x 410mm H

Framing: Framed
Framed Dimensions: 700mm W x 530mm H


Want to see this work on the wall at your house? Send us an image of your blank wall and we can create a mockup of the work in situ.

We ship throughout New Zealand! If you are overseas, please contact us and we can negotiate shipping to wherever you are.

Members get 7 days exclusive access to purchase these works before they become available to everyone else.

Members can layby any work, over a period of up to 6 months. Get in touch with us now and we can discuss payment terms to suit your budget.