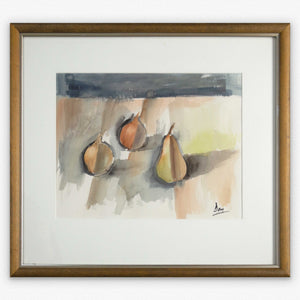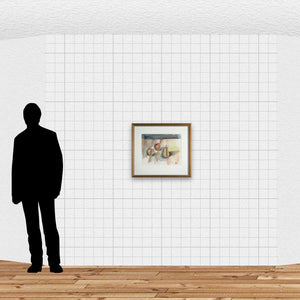 Listing Details
Melvin Day (1923 - 2015) was born in Hamilton in 1923. He studied over several years at the Elam School of Art gaining a Preliminary Diploma of Fine Arts in 1940. Day served in the New Zealand Army from September 1941-43, and from 1944-45 he was transferred to the Royal New Zealand Air Force, where he remained until discharged after the war.
After the war he taught in the North Island then went on to complete further studies at Victoria University of Wellington and later in London at the Courtald Institute.
From the late 1950s onwards, he exhibited widely in New Zealand and his work was included various international exhibitions representing current art practice in New Zealand.
Day was appointed Director of the NZ National Art Gallery in May 1968, and became Government Art Historian in 1978.
In late 2015, Melvin Day, then in his 92nd year, decided he would like to leave a significant group of his paintings to Waikato Museum as a legacy to Hamilton, the city of his birth. Sadly, he died in January 2016 before his wish could be realised but later that year, the executors of the late artist's estate followed his intent and gifted Waikato Museum 60 works spanning nearly 80 years of Day's painting practice.
Dimensions:  400mm W x 320mm H

Framing: Framed
Framed Dimensions:  605mm W x 555mm H

Want to see this work on the wall at your house? Send us an image of your blank wall and we can create a mockup of the work in situ.

We ship throughout New Zealand! If you are overseas, please contact us and we can negotiate shipping to wherever you are.

Members get 7 days exclusive access to purchase these works before they become available to everyone else.

Members can layby any work, over a period of up to 6 months. Get in touch with us now and we can discuss payment terms to suit your budget.