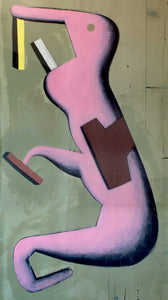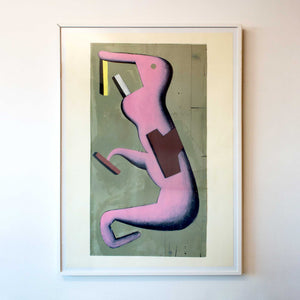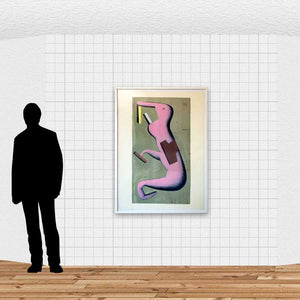 Listing Details
Mark Braunias Tauranga born artist Mark Braunias studied at the Canterbury School of Fine Arts in Christchurch, graduating in 1987. He was the inaugural winner of the Wallace Art Award in 1992, and from 1993 - 2013 he tutored at the Unitec Institute of Technology in Auckland. Braunias' art is characterised by its cartoonish, bright, bulging painted drawings of human and non-human forms.

Want to see this work on the wall at your house? Send us an image of your blank wall and we can create a mockup of the work in situ.

We ship throughout New Zealand! If you are overseas, please contact us and we can negotiate shipping to wherever you are.

Members get 7 days exclusive access to purchase these works before they become available to everyone else.

Members can layby any work, over a period of up to 6 months. Get in touch with us now and we can discuss payment terms to suit your budget.