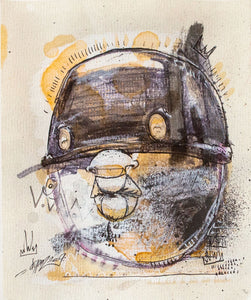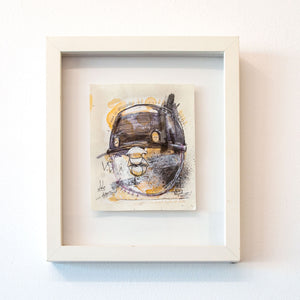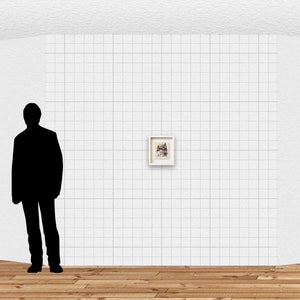 Listing Details
Jon Drypnz Jon Drypnz is a Wellington-based street artist and painter, He describes his works as post-graffiti, pop-surrealism.
I depict the notion of disevolved humans. I feel like most humans are ignorant to the world around them, and lack simple self care. I believe this can be seen in most people, in yourself, I know I see it in myself.  It seems to be a universal human characteristic. This concept can also be perceived as a reflection of how I understand modern society. However, when you see my work, you may not instantly see this as an obvious regergitation of this understanding, because I want to poke a little bit of fun at our own demise.
Drypnz has created murals and bits of visual expression across New Zealand, and around the world.
Image Dimensions: 140mm W x 165mm H

Framing: Framed 
Framed Dimensions: 257mm W x 295mm H

Want to see this work on the wall at your house? Send us an image of your blank wall and we can create a mockup of the work in situ.

We ship throughout New Zealand! If you are overseas, please contact us and we can negotiate shipping to wherever you are.

Members get 7 days exclusive access to purchase these works before they become available to everyone else.

Members can layby any work, over a period of up to 6 months. Get in touch with us now and we can discuss payment terms to suit your budget.