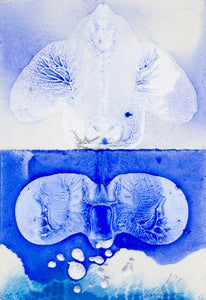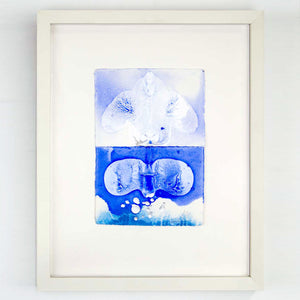 Listing Details
Most painters work with brushes or palette knives, but Port Chalmers based artist James Robinson uses almost everything at hand and many different techniques to make his paintings. His work is broadly an intuitive and expressive exploration of history, culture and the nature of being. His palette is controlled tending to monochromatic colour. One is continually drawn into his paintings, continually discovering more and also questioning more.
Image Dimensions: 162mm W x 230mm H

Framing: Framed 
Framed Dimensions: 330mm W x 410mm H

Want to see this work on the wall at your house? Send us an image of your blank wall and we can create a mockup of the work in situ.

We ship throughout New Zealand! If you are overseas, please contact us and we can negotiate shipping to wherever you are.

Members get 7 days exclusive access to purchase these works before they become available to everyone else.

Members can layby any work, over a period of up to 6 months. Get in touch with us now and we can discuss payment terms to suit your budget.