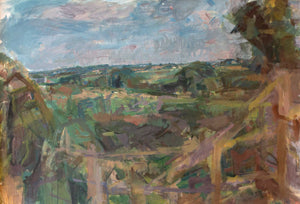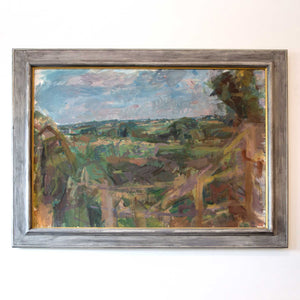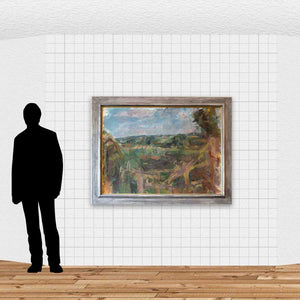 Listing Details
Chris Pemberton (1923-2010) English artist Christopher Pemberton's works are rarely seen in New Zealand. Pemberton was highly respected in the London arts community as both a teacher and a painter. His influence was vast through his teaching roles, particularly as Professor at the Slade School of Art at the University of London. His paintings were inspired by the work of Cezanne and the traditions of English landscape painters Turner and Constable. He produced portraits and still lifes but his landscapes of Suffolk and Normandy were among his finest works. The work we have for sale is one of these landscapes.

Want to see this work on the wall at your house? Send us an image of your blank wall and we can create a mockup of the work in situ.

We ship throughout New Zealand! If you are overseas, please contact us and we can negotiate shipping to wherever you are.

Members get 7 days exclusive access to purchase these works before they become available to everyone else.

Members can layby any work, over a period of up to 6 months. Get in touch with us now and we can discuss payment terms to suit your budget.