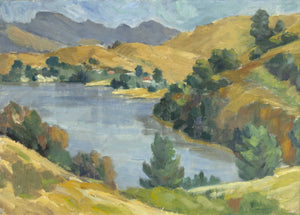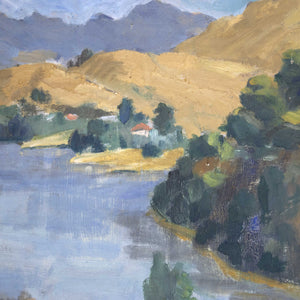 Listing Details
J H Tetley
1906 - 1964
Jack Tetley came to Palmerston North as a foundation student at the former Massey Agricultural College where he completed a bachelor of agricultural science in 1932. Later he became an assistant lecturer in agricultural zoology, and attained a MA in agricultural science and a science doctorate. In the late 1940s he was promoted to associate professor, and served as head of the Department of Agricultural zoology until 1962.
Painting was his hobby. His wife was portrait artist Marion Jamieson. Together they were widely involved in the arts community in Palmerston North and also enjoyed to travel and paint together around New Zealand.
Dimensions:  595mm W x 450mm H

Framing: Framed:
Framed Dimensions: 760mm W x 630mm h

Want to see this work on the wall at your house? Send us an image of your blank wall and we can create a mockup of the work in situ.

We ship throughout New Zealand! If you are overseas, please contact us and we can negotiate shipping to wherever you are.

Members get 7 days exclusive access to purchase these works before they become available to everyone else.

Members can layby any work, over a period of up to 6 months. Get in touch with us now and we can discuss payment terms to suit your budget.