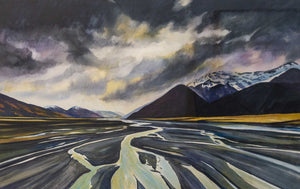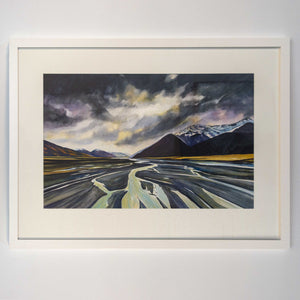 Listing Details
Canterbury artist, Kelvin McMillan, paints simple subjects observed in the vast landscapes of Canterbury and Otago. McMillan's painting style depicts the romance of our rugged New Zealand landscape. He remains captivated by contrasting light and dark creating highlights and long shadows on building facades, boats, rural railway sidings, beehives and mailboxes.
Image Dimensions: 960mm W x 595mm H
Framing: Framed
Framed Dimensions: 1270mm W x 930mm H

Want to see this work on the wall at your house? Send us an image of your blank wall and we can create a mockup of the work in situ.

We ship throughout New Zealand! If you are overseas, please contact us and we can negotiate shipping to wherever you are.

Members get 7 days exclusive access to purchase these works before they become available to everyone else.

Members can layby any work, over a period of up to 6 months. Get in touch with us now and we can discuss payment terms to suit your budget.