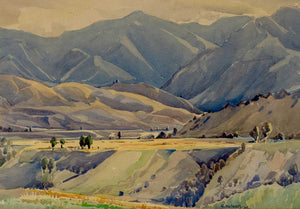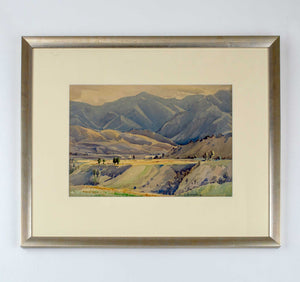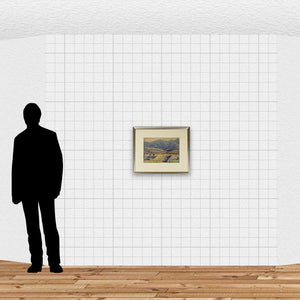 Listing Details
Gwen Nelson Gwen Nelson, along with her sister Ruth, attended Woodford House where exposed to 
anthroposophy
, an esoteric school of thought founded on Rudolf Steiner teachings, that became a great influence in the sisters' lives. Showing artistic promise from early childhood, both sisters attended the Christchurch School of Art, Ruth to study woodcarving and Gwen to study landscape painting. Gwen carried her early interest in art right through her life, spending the first decades of her adulthood studying, travelling and exhibiting her paintings. 

Want to see this work on the wall at your house? Send us an image of your blank wall and we can create a mockup of the work in situ.

We ship throughout New Zealand! If you are overseas, please contact us and we can negotiate shipping to wherever you are.

Members get 7 days exclusive access to purchase these works before they become available to everyone else.

Members can layby any work, over a period of up to 6 months. Get in touch with us now and we can discuss payment terms to suit your budget.