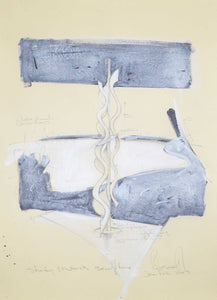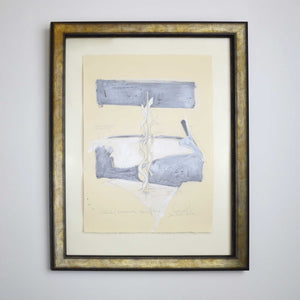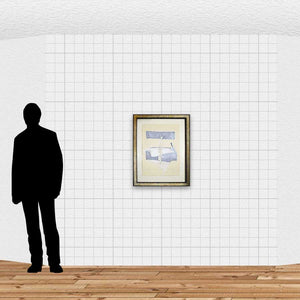 Listing Details
Graham Bennett (1947-) Nelson born artist Graham Bennett is well known for his large-scale public sculptures. Bennett's sculptural practice examines concepts of voyaging and exploration, looking at lines of longitude and latitude, celestial paths and systems, used by historic navigators in the Pacific. It explores the significance of the sky, sea and land and the instruments developed to navigate and on connect man to these elements.
This drawing is a study towards a sculpture, Reflect, that was lost in the Christchurch earthquakes.

Want to see this work on the wall at your house? Send us an image of your blank wall and we can create a mockup of the work in situ.

We ship throughout New Zealand! If you are overseas, please contact us and we can negotiate shipping to wherever you are.

Members get 7 days exclusive access to purchase these works before they become available to everyone else.

Members can layby any work, over a period of up to 6 months. Get in touch with us now and we can discuss payment terms to suit your budget.