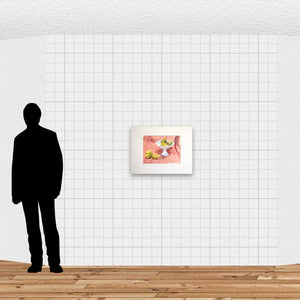 Listing Details
Dutch landscape artist Gerard Ettema regularly visited his daughter in New Zealand. In 1985 he held his first NZ exhibition at COCA, a collection of watercolours painted during his visit.
Ettema is widely known in Holland for his portraits and still lifes, and his empathy with the Dutch landscape and climate has made him a landscape painter of stature. He uses many different techniques: oil, watercolour, charcoal and pen.
Image Dimensions: 390mm W x 290mm H

Framing: Unframed

Want to see this work on the wall at your house? Send us an image of your blank wall and we can create a mockup of the work in situ.

We ship throughout New Zealand! If you are overseas, please contact us and we can negotiate shipping to wherever you are.

Members get 7 days exclusive access to purchase these works before they become available to everyone else.

Members can layby any work, over a period of up to 6 months. Get in touch with us now and we can discuss payment terms to suit your budget.