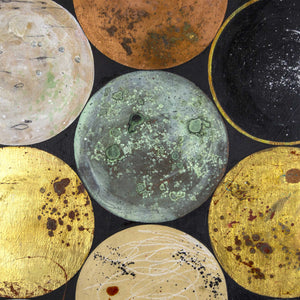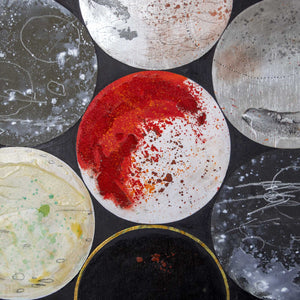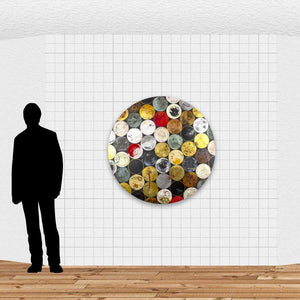 Listing Details
Nicky Foreman was born in Waitara, Taranaki in 1970. She attended Elam School of Fine Arts, Auckland University and graduated BFA 1992. For the past few years she has based herself in both France and New Zealand. Her work takes inspiration from renaissance painting. Icon-like actual pieces or shapes within a painting become the subject. Foreman uses oil paint with an assemblage of other materials manipulating these she invents new techniques and creates new finishes. Using gold, silver and copper leaf, wax, inks and shellacs, the surfaces become incredibly rich and tactile.
Image Dimensions:  1100mm Diameter


Want to see this work on the wall at your house? Send us an image of your blank wall and we can create a mockup of the work in situ.

We ship throughout New Zealand! If you are overseas, please contact us and we can negotiate shipping to wherever you are.

Members get 7 days exclusive access to purchase these works before they become available to everyone else.

Members can layby any work, over a period of up to 6 months. Get in touch with us now and we can discuss payment terms to suit your budget.