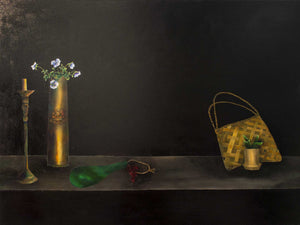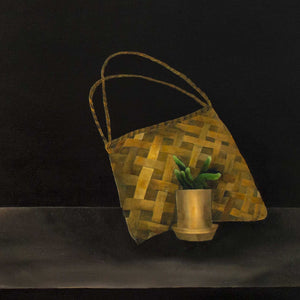 Listing Details
Rememberance is from PICK. Place, an exhibition of new works from Anna Dalzell, Alison Erickson & Gill Hay.
Perhaps this year has given new definition to our sense of place in the world.
Place

 

is about the things that surround me. Here I have taken old and familiar objects to create simple works that are evocative of my happiness at home.
Gill Hay attended Canterbury University School of Fine Arts in the early 1980s and has been exhibiting widely in New Zealand and overseas for the past 25 years. Hay lives in Lyttelton, where she has a studio in her home, overlooking the inner harbour.
Dimensions: 1215mm W x 910mm H 

Framing: Unframed

Want to see this work on the wall at your house? Send us an image of your blank wall and we can create a mockup of the work in situ.

We ship throughout New Zealand! If you are overseas, please contact us and we can negotiate shipping to wherever you are.

Members get 7 days exclusive access to purchase these works before they become available to everyone else.

Members can layby any work, over a period of up to 6 months. Get in touch with us now and we can discuss payment terms to suit your budget.