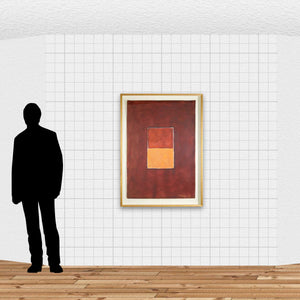 Listing Details
JS (John Shotton) Parker studied at Ilam School of Fine Arts, Canterbury University, graduating with Honours in Painting in 1967. Best known for his large impasto landscape paintings he divides each painting into a grid format. The works are full of rich texture enhanced by the rhythm and balance of the grid framework. His technique is to work with thick layers of paint applied with a palette knife and then pare this back to reveal hints of the underpainting beneath.
Parker painted full-time after he was awarded the Frances Hodgkins Fellowship in 1975. In 2002, Parker was awarded the ONZM in the Queen's Birthday Honours List in recognition of his services to painting over the previous four decades. He lived and worked in Marlborough until his death in August 2017.
Image Dimensions: 985mm W x 690mm H
Framing: Framed

Framed Dimensions: 850mm W x 1113mm H

Want to see this work on the wall at your house? Send us an image of your blank wall and we can create a mockup of the work in situ.

We ship throughout New Zealand! If you are overseas, please contact us and we can negotiate shipping to wherever you are.

Members get 7 days exclusive access to purchase these works before they become available to everyone else.

Members can layby any work, over a period of up to 6 months. Get in touch with us now and we can discuss payment terms to suit your budget.