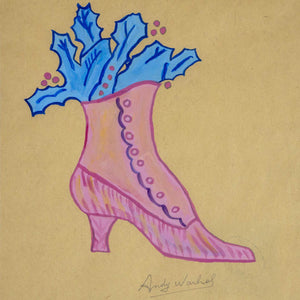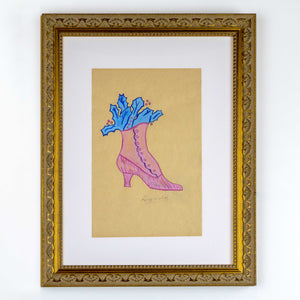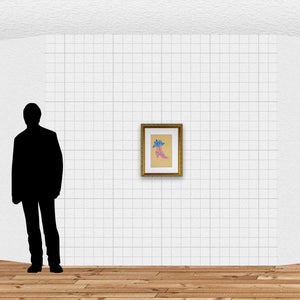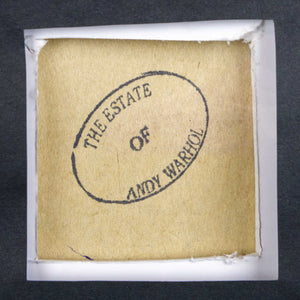 Listing Details
Andy Warhol (1928 – 1987) was an American artist, film director, and producer who was a leading figure in the Pop Art movement. His works explore the relationship between artistic expression, advertising and celebrity culture that flourished in the 1960s, and span a variety of media, including painting, silkscreen printing, film and sculpture. Warhol initially pursed a successful career as a commercial illustrator. He began exhibiting in the 1950s in New York galleries with his fantasy shoe pictures.
At his first job with Glamour magazine in 1950, Warhol was asked to illustrate shoes for a feature entitled "Climbing the Ladder of Success." Impressed by his sketches, the magazine awarded him six additional pages. 
A pivotal turning point his career came in 1955 when I. Miller, a shoe company established in New York in 1901, hired the young artist to create campaign advertisements for the Sunday edition of the New York Times. These full-page and half page adverts, which ran for several years, were bold and colourful visual fantasies – often incorporating painting, drawing and collage. A spectacular showcase for both I. Miller and Andy Warhol, these advertisements eradicated the barrier between illustration and fine art, furthering Warhol's career and reviving the I. Miller brand from a dowdy, dusty establishment into a stylish emporium seen at the pinnacle of art and fashion.
Warhol works are highly sort after and have achieved record highs at auction.
Provenance: Certificate of Authenticity issued by Art Brokerage Inc, 25/01/2021
Image Dimensions: 214mm W x 230mm H
Framing: Framed
Framed Dimensions: 410mm W x 530mm H

Want to see this work on the wall at your house? Send us an image of your blank wall and we can create a mockup of the work in situ.

We ship throughout New Zealand! If you are overseas, please contact us and we can negotiate shipping to wherever you are.

Members get 7 days exclusive access to purchase these works before they become available to everyone else.

Members can layby any work, over a period of up to 6 months. Get in touch with us now and we can discuss payment terms to suit your budget.