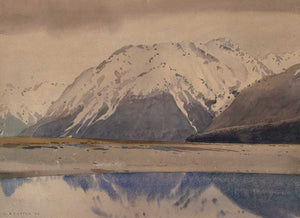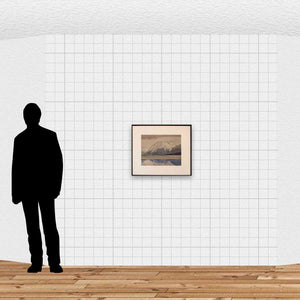 Listing Details
This is the first time this stunning work has been presented to the market. The providence of this work is that it was gifted by Sutton. 
This is one of the last works Sutton painted prior to his departure to study in the UK in 1947.
Sutton spent much time over many years in the Arthurs Pass/Bealey area of the Southern Alps. The works he completed while staying there is totally evocative of the unique atmosphere in the hills and mountains and almost theatricalness of the weather. He, along with his contemporary Rita Angus, have been in part credited with developing a new distinctive interpretation of the Canterbury landscape. This is characterised by the clear and hard light and the brooding isolation of the land.
Image Dimensions: 400mm W x 315mm H
Framing: Framed
Framed Dimensions: 605mm W x 528mm H

Want to see this work on the wall at your house? Send us an image of your blank wall and we can create a mockup of the work in situ.

We ship throughout New Zealand! If you are overseas, please contact us and we can negotiate shipping to wherever you are.

Members get 7 days exclusive access to purchase these works before they become available to everyone else.

Members can layby any work, over a period of up to 6 months. Get in touch with us now and we can discuss payment terms to suit your budget.