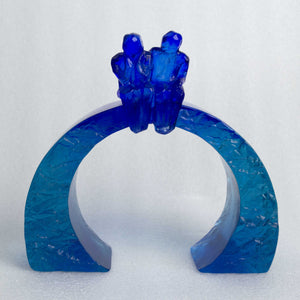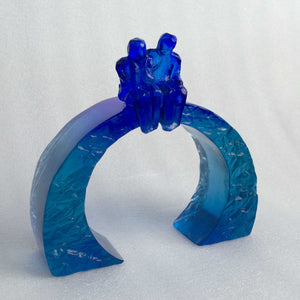 Listing Details
Di Tocker
1971 -
Di Tocker creates small figurative cast glass sculptures from her purpose-built studio in Cambridge, New Zealand.
Tocker began her career working with lead-light glass in both New Zealand and Australia becoming a designer consultant at a large lead-light manufacturer in Melbourne. In 2002 Tocker completed a Bachelor of Fine Arts (glass major) at RMIT University in Melbourne.
Tocker uses the lost-wax casting technique, whereby a wax model is used to create a mold which is then lost during the glass casting process. After casting, Tocker polishes the numerous glass facets characteristic of her style leading to an almost gem-like finish.
Dimensions:  220mm H x 220mm H x 70mm D

Want to see this work on the wall at your house? Send us an image of your blank wall and we can create a mockup of the work in situ.

We ship throughout New Zealand! If you are overseas, please contact us and we can negotiate shipping to wherever you are.

Members get 7 days exclusive access to purchase these works before they become available to everyone else.

Members can layby any work, over a period of up to 6 months. Get in touch with us now and we can discuss payment terms to suit your budget.