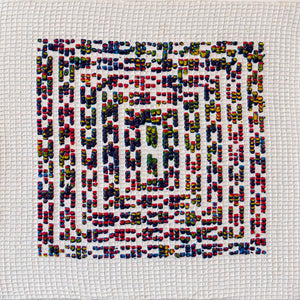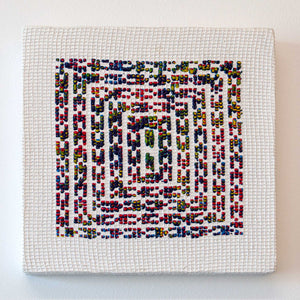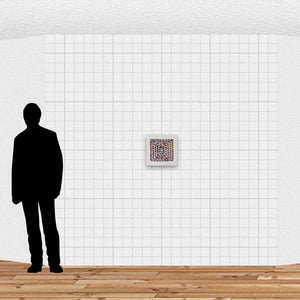 Listing Details
Peata Larkin (1973-) Peata Larkin is of Ngāti Whakaue, Ngāti Tūwharetoa, and Ngāti Tuhourangi descent. Larkin graduated of the Elam School of Fine Arts, and completed her Master's degree at RMIT University, Melbourne. Larkin draws from twentieth-century theories of abstraction in painting and at the same time uses patterns which are layered with meaning and firmly embedded within te ao Māori. Her painterly 'pixels' allude to digital information, binary opposites, and the gridlines of weaving. 
Image Dimensions: 305mm W x 305mm H
Framing: Unframed

Want to see this work on the wall at your house? Send us an image of your blank wall and we can create a mockup of the work in situ.

We ship throughout New Zealand! If you are overseas, please contact us and we can negotiate shipping to wherever you are.

Members get 7 days exclusive access to purchase these works before they become available to everyone else.

Members can layby any work, over a period of up to 6 months. Get in touch with us now and we can discuss payment terms to suit your budget.