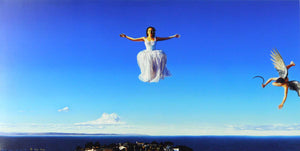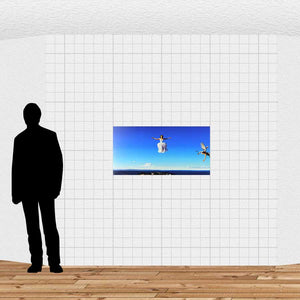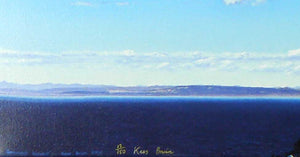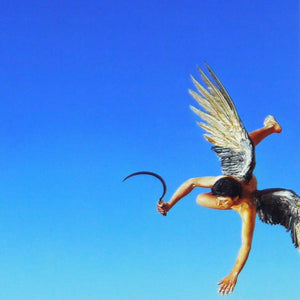 Listing Details
Kees Bruin (1954-) was born in Roxburgh, Central Otago, and studied sculpture and painting at Canterbury University, where he was taught by William A. Sutton, Rudolf Gopas, and Doris Lusk. Bruin is renowned for his super-realist paintings, with his self-coined "visionary realism", described as making the unseen seen. Religious themes dominate his art, drawing on the rich iconography of Christianity, whilst exploring the boundaries between reality and illusion.  
Image Dimensions: 1000mm W x 500mm H
Framing: Unframed, stretched canvas

Want to see this work on the wall at your house? Send us an image of your blank wall and we can create a mockup of the work in situ.

We ship throughout New Zealand! If you are overseas, please contact us and we can negotiate shipping to wherever you are.

Members get 7 days exclusive access to purchase these works before they become available to everyone else.

Members can layby any work, over a period of up to 6 months. Get in touch with us now and we can discuss payment terms to suit your budget.