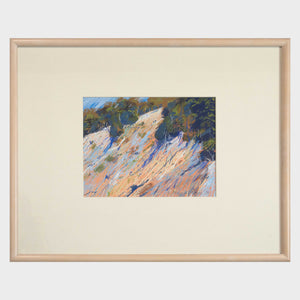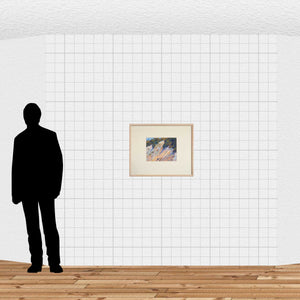 Listing Details
Michael Eaton (1937 – 2021) graduated from Ilam School of Fine Arts in 1958. He was an original member of the 20/20 Vision which was set up to promote contemporary art. He spent many years teaching becoming a Senior Lecturer in Art Education at Christchurch College - from 1967 – 1987. He has exhibited widely, both in New Zealand and overseas, and often with friends including Colin McCahon and Ralph Hotere. An Arts Council grant in 1970 gave him the opportunity to travel to USA, UK and Europe. 
Image Dimensions: 310mm W x 240mm H
Framing: Framed
Framed Dimensions: 660mm W x 540mm H

Want to see this work on the wall at your house? Send us an image of your blank wall and we can create a mockup of the work in situ.

We ship throughout New Zealand! If you are overseas, please contact us and we can negotiate shipping to wherever you are.

Members get 7 days exclusive access to purchase these works before they become available to everyone else.

Members can layby any work, over a period of up to 6 months. Get in touch with us now and we can discuss payment terms to suit your budget.