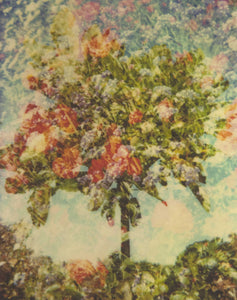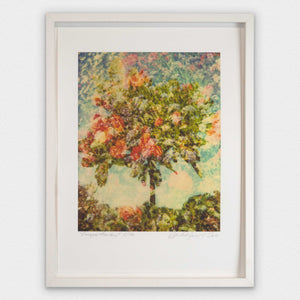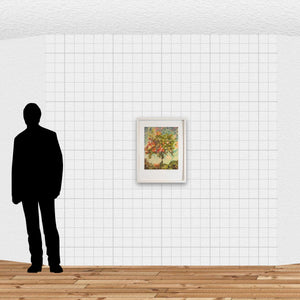 Listing Details
Auckland based contemporary artist Paul Hartigan is widely recognised for his large scale public light commissions. His dramatic monochrome neon Colony transformed the University of Auckland's Engineering Building and won the Metro Award for Best Public Sculpture in 2006.
While working predominantly in neon he also produces paintings, photographs and fine art prints from his Grey Lynn studio. The Power Flowers prints are created from Polaroid images he made in the Auckland Domain during late 1980s.
These unique analogue images are non-manipulated by Photoshop. The multiple-exposures were created within-camera directly onto the Polaroid film.
Image Dimensions: 345mm W x 425mm H
Framing: Framed
Framed Dimensions: 510mm W x 650mm H
Edition: 6/150

Want to see this work on the wall at your house? Send us an image of your blank wall and we can create a mockup of the work in situ.

We ship throughout New Zealand! If you are overseas, please contact us and we can negotiate shipping to wherever you are.

Members get 7 days exclusive access to purchase these works before they become available to everyone else.

Members can layby any work, over a period of up to 6 months. Get in touch with us now and we can discuss payment terms to suit your budget.