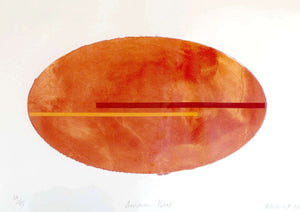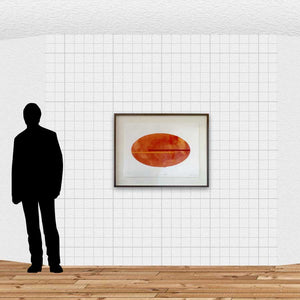 Listing Details
Gretchen Albrecht attended the University of Auckland, School of Fine Arts (Elam) and by the late 1960s, her reputation as an artist of considerable promise had been cemented with her series of colour-stained canvases. Since the 1970s, Albrecht's work has progressed from these poured acrylic stained canvases into a pair of signature shaped-canvas formats – the hemisphere (half circle) & the oval – where combinations of colour and geometry create images with a 'clear poetic impulse, in which references to landscape, family and the cosmos act as emotional points of departure'.
Edition: 34/55
Image Dimensions: 750mm W x 560mm H 
Framing: Framed
Framed Dimensions: 955mm W x 770mm H

Want to see this work on the wall at your house? Send us an image of your blank wall and we can create a mockup of the work in situ.

We ship throughout New Zealand! If you are overseas, please contact us and we can negotiate shipping to wherever you are.

Members get 7 days exclusive access to purchase these works before they become available to everyone else.

Members can layby any work, over a period of up to 6 months. Get in touch with us now and we can discuss payment terms to suit your budget.