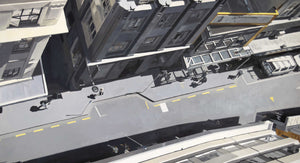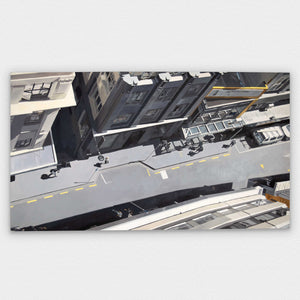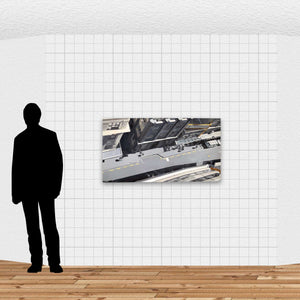 Listing Details
Matthew Carter
Auckland based Carter graduated from AUT University in 2008, with a Masters in Art & Design. He has exhibited his paintings widely and has been a finalist in a variety of awards. His work features in many public, private and corporate collections across Europe, USA and Australasia, including the TSB Wallace Trust collection in Auckland.
"My painting attempts to engage with shifts in time and space by looking at how these relate to the spatio-psychology of the city. Networks, cyberspace, architecture and urban planning change the nature of the city's places and questions about geographical location and the importance of places provide another focus of interest for my painting. I often bring together unconnected elements, buildings and figures, and composite them to create a new, invented place. I also use high or unfamiliar and/or impossible views to examine how a viewpoint might enable a psychological shift as well as spatial and temporal ones. The work also aims to question what makes a place authentic or inauthentic"
Image Dimensions: 1220mm W x 670mm H

Framing: Unframed

Want to see this work on the wall at your house? Send us an image of your blank wall and we can create a mockup of the work in situ.

We ship throughout New Zealand! If you are overseas, please contact us and we can negotiate shipping to wherever you are.

Members get 7 days exclusive access to purchase these works before they become available to everyone else.

Members can layby any work, over a period of up to 6 months. Get in touch with us now and we can discuss payment terms to suit your budget.