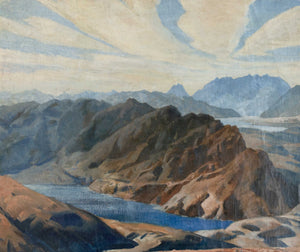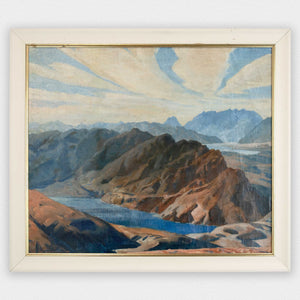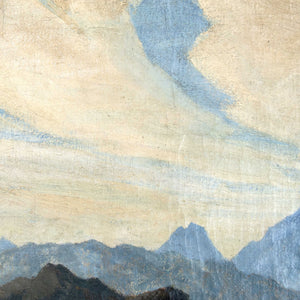 Listing Details
W A Sutton CBE (1917–2000)
'Bill' Sutton is an iconic Canterbury artist and one of New Zealand's most outstanding landscape painters. Trained at the Canterbury University College School of Art in the 1930s, Sutton travelled overseas and served during the Second World War before returning to the University where he taught for more than 30 years. His work has influenced many contemporary New Zealand painters. 
Image Dimensions: 680mm W x 580mm H

Framing: Framed
Framed Dimensions: 780mm W x 680mm H

CONDITION NOTE:  A full conservation report has been undertaken and is available on request. 

Want to see this work on the wall at your house? Send us an image of your blank wall and we can create a mockup of the work in situ.

We ship throughout New Zealand! If you are overseas, please contact us and we can negotiate shipping to wherever you are.

Members get 7 days exclusive access to purchase these works before they become available to everyone else.

Members can layby any work, over a period of up to 6 months. Get in touch with us now and we can discuss payment terms to suit your budget.