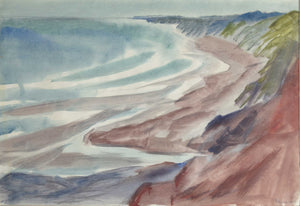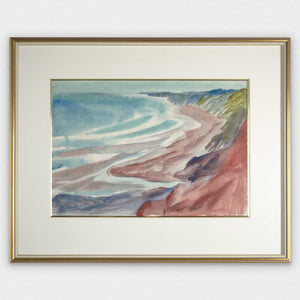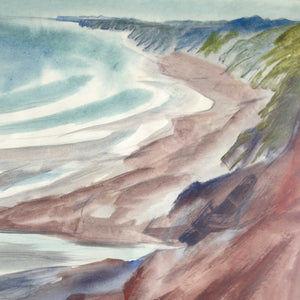 Listing Details
Doris Lusk was born 1916 in Dunedin, the daughter of Thomas Younger Lusk, an architect, and his wife, Alice Mary Coats. Her childhood was spent mostly in Hamilton, the family returning to Dunedin in 1928. Lusk attended Otago Girls High School and then from 1934 – 1939 the King Edward Technical College where she studied art.
In Dunedin she became close friends with Colin McCahon, and took life drawing classes with Russell Clark. After her marriage in 1942 she moved to Christchurch where she met and exhibited with members of 'The Group'. During this period she also had 3 children which limited her time to paint. It is significant that she did continue and also went on to have a career as an art educator, becoming a senior lecturer at Canterbury School of fine Arts. In 1990 she was posthumously awarded the Governor General's Art Award in recognition of her career and contributions.
Image Dimensions: 535mm W x 336mm H
Framing: Framed

Framed Dimensions: 785mm W x 620mm H
Provenance: Mark Stevenson Collection

Want to see this work on the wall at your house? Send us an image of your blank wall and we can create a mockup of the work in situ.

We ship throughout New Zealand! If you are overseas, please contact us and we can negotiate shipping to wherever you are.

Members get 7 days exclusive access to purchase these works before they become available to everyone else.

Members can layby any work, over a period of up to 6 months. Get in touch with us now and we can discuss payment terms to suit your budget.