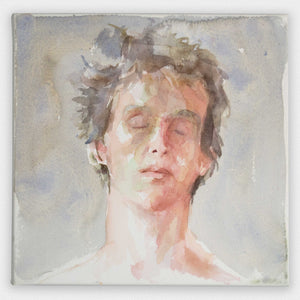 Listing Details
Sydney based Jude Rae is primarily known for her still life paintings, portraits and architectural interiors. The low key, non-narrative imagery she employs allows the attention to dwell on the formal and material aspects of her representational painting.
After graduating in Fine Arts (History) at Sydney University Jude taught at City Art Institute (University of NSW) and in 1987 had her first solo show with Painters Gallery. At this time she was also a founding member of the Ultimo Project Studios, an urban housing co-operative for artists in Sydney. In 1989 she moved to London and later to New Zealand where she was the first Director of South Island Art Projects, which today exists as the Physics Room, Christchurch, NZ. 
Over the last thirty years Jude has exhibited her work in Australia, New Zealand, Germany and the USA. She has been awarded residencies in France, Italy and New Zealand and has taught at a variety of art schools including Auckland University, the Australian National University and most recently at the National Art School (Sydney). In 2005 and 2008 Jude won the Portia Geach Memorial Award for Portraiture and in 2014 she was a finalist in the Archibald Prize, in which she was also Highly Commended in 2019 and 2021.
Dimensions:  305mm W x 305mm H

Framing: Unframed

Want to see this work on the wall at your house? Send us an image of your blank wall and we can create a mockup of the work in situ.

We ship throughout New Zealand! If you are overseas, please contact us and we can negotiate shipping to wherever you are.

Members get 7 days exclusive access to purchase these works before they become available to everyone else.

Members can layby any work, over a period of up to 6 months. Get in touch with us now and we can discuss payment terms to suit your budget.