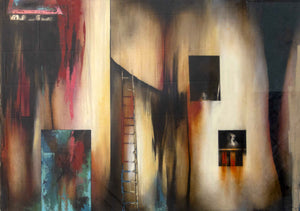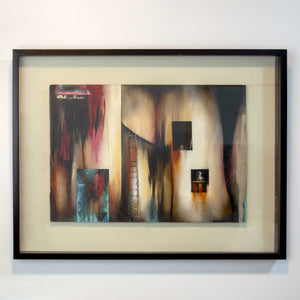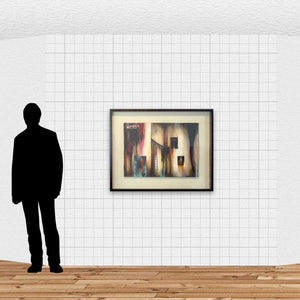 Listing Details
Now living in Korea, Jane Mitchell is a Graduate of Otago Fine Art School, where she received her Diploma with Honours in Painting in 1992. Mitchell's exceptional media use imbues every work with an unmistakable atmosphere and presence. Her trademark use of texture, along with exceptionally confident and unexpected use of colour, lends vibrancy and energy to the compositions. Jane also has a background in teaching art, having held the position of Head of Department at New Plymouth Girls' High School between the years 1994 -1997. A five-year stint in London, where she exhibited regularly, developed Jane Mitchell's uniquely textural style and often geometric composition, with works from that period showing a hard-edged synthesis of urban landscape.
Image Dimensions: 750mm W x 550mm H
Framing: Framed
Framed Dimensions: 1060mm W x 840mm H

Want to see this work on the wall at your house? Send us an image of your blank wall and we can create a mockup of the work in situ.

We ship throughout New Zealand! If you are overseas, please contact us and we can negotiate shipping to wherever you are.

Members get 7 days exclusive access to purchase these works before they become available to everyone else.

Members can layby any work, over a period of up to 6 months. Get in touch with us now and we can discuss payment terms to suit your budget.