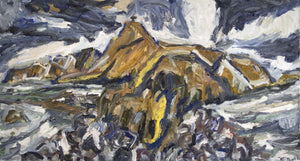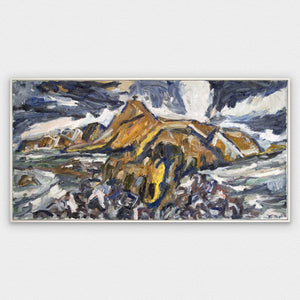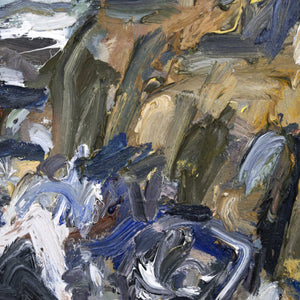 Listing Details
Born in Temuka in 1961, Wayne Seyb studied formally for a year at Otago before leaving to pursue his individualist direction. He set up a co-operative gallery, Artattack, in 1981, and has since exhibited regularly in dealer and public galleries throughout New Zealand, and in Germany.
Seyb and his family lived for a decade in Karitane near Dunedin, its landscape inspiring much of his painting. They moved to Christchurch in 1999, when the Port Hills, the Southern Alps and West Coast of the South Island became a new field of inspiration.
Seyb's vigorous oil paintings capture the raw energy of the New Zealand landscape, an expression of feeling of place rather than a literal interpretation. He typically uses intense colour applied boldly and thickly, in sweeping strokes to express his response the mountains, rivers and coastline of the South Island.
Image Dimensions: 1600mm W x 865mm H

Framing: Framed
Framed Dimensions:  1635mm W x 800mm H

Want to see this work on the wall at your house? Send us an image of your blank wall and we can create a mockup of the work in situ.

We ship throughout New Zealand! If you are overseas, please contact us and we can negotiate shipping to wherever you are.

Members get 7 days exclusive access to purchase these works before they become available to everyone else.

Members can layby any work, over a period of up to 6 months. Get in touch with us now and we can discuss payment terms to suit your budget.